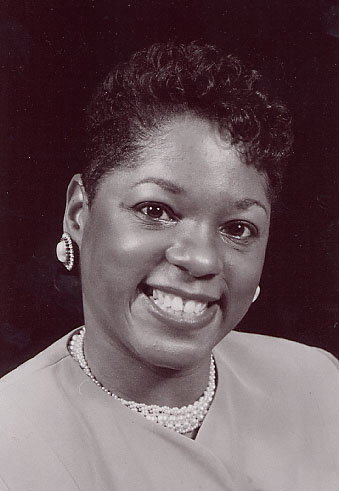 Welcome to my website.
And, thanks for visiting.
I'm thrilled to announce that my academic paper was selected for presentation in February at the Association of Writers & Writing Programs' annual conference. What an honor to present my paper to college professors, who teach creative writing and freshman composition, during the conference's "multi-genre" pedagogy forum.
---------------------
Pastors often ask me how to turn their sermons into articles or books. If you've ever wondered the same, check out the Greater Philadelphia Christian Writers' Conference upcoming "Publishing for Pastors" session. I'm not teaching the session, but trust me it will help you fulfill the call of God on your life to turn your sermons into publishable prose!
Whether you're surfing to learn more about me, pick up some writer tips, or just browse, I thank you for doing so.
I love the Internet, which has proven a key to my freelance success. Indeed, the Internet proved instrumental in my ability to secure two book deals.
I am the author of "A Student's Guide to Toni Morrison," and "I Want to Talk With My Teen About Money Management." I also contributed a chapter on money and finances to "Our Voices: Issues Facing Black Women in America," which released in October 2009.
A member of Advanced Writers and Speakers Association, Association of Writers & Writing Programs, Evangelical Press Association, and Society of Children's Book Writers and Illustrators, I am actively pursuing additional opportunities to write nonfiction books and other material for children.
More about me: I am an internationally published, award-winning freelance publisher/editor and nonfiction writer. My career began in corporate communications and included publications management (from issue planning to production, including staff oversight and vendor management), and marketing communications. My background also includes publicity, TV and radio interviewing, and some ghostwriting.
On the mentoring front, I serve as a writing mentor with the Jerry B. Jenkins Christian Writers Guild. Aspiring Christian writers: I encourage you to check out this valuable resource and to request your free "Starter Kit." Also consider attending the Guild's annual "Writing for the Soul" conference.
On the e-publishing front, I'm the publisher/editor of SPIRIT-LED WRITER, which is on hiatus. I'm thrilled to announce that an article in Spiritual Writing (December 2005), a special Writer's Digest publication, mentioned SPIRIT-LED WRITER as a website worth visiting. Moreover, Writer's Digest magazine named SPIRIT-LED WRITER a "Best Web Site for Writers" for 2004. Only 101 sites are chosen for this prestigious award/designation. SPIRIT-LED WRITER also received the honor in 2003.
On the speaking front, I speak at conferences, retreats, schools and other events.
Editors, Project Managers and Book Packagers: Yes, I'm available for book and/or article assignments. My success writing for multiple markets -- general and religious; U.S. and international; youth, women, parenting, ministerial, and professional -- proves that I can effectively handle a cross-section of assignments. If you're looking for a nonfiction professional, I can help. I would love to hear from you, and discuss how I may prove a valuable member of your freelance team. Please e-mail me to discuss your needs.
Meeting planners, conference directors and teachers: Please e-mail me to discuss your needs. Churches, and spiritual retreat planners, please e-mail regarding my speaking topics, especially those related to youth, and women.
Communicators: Whatever your passion, turn it over to God. And, know that hope and a good future are available to you (Jeremiah 29:11). Finally, I invite you to join The Christian Writers View (TWV1), or The Christian Writers View 2 (TWV2) for which I serve as a co-moderator and panelist. Both groups are fee, and feature more than a dozen panelists. TWV1 is for the "serious writer," defined as "someone actively publishing or working within the industry." TWV2 is for beginner and intermediate writers. Trust me: You won't find anything like these groups on the 'Net for Christian writers! I invite you to join one today.
Again, thanks for visiting. Click around at your leisure. Should you have questions, please feel free to e-mail me. My cyber-doors are always open.